Leigh Centurions signing Edwin Ipape visits Compassion in Action
02/03/2022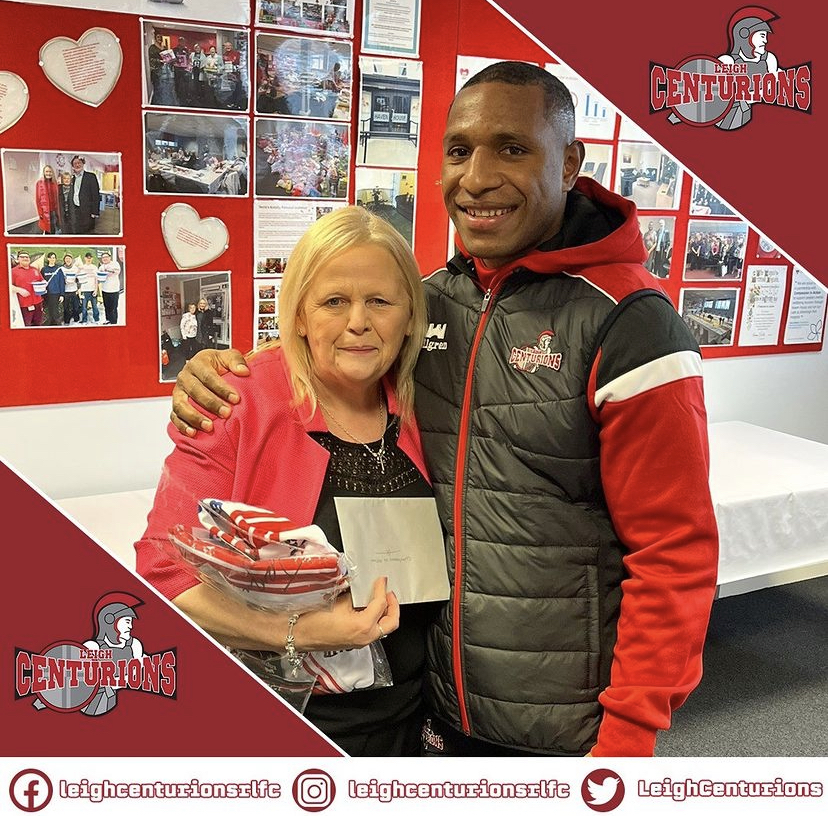 LEIGH Centurions' recent signing Edwin Ipape has been welcomed as a special guest at Compassion in Action's headquarters by CEO Pam Gilligan.
The 23-year-old Papua New Guinea international, who plays as a hooker for the club, visited Patrick House on 2 March. He presented Pam and the CIA team with a signed shirt, as well as gifting a second signed shirt to Centurions superfan Robert, who is a tenant of CIA at Duva Mews.
"We are delighted to see our friends at Leigh Centurions strengthening their squad with the signing of Edwin, whose move to the UK we were delighted to support with the provision of some home essentials," said Pam.
"We are honoured that Edwin paid us a visit and spent quality time with our staff, volunteers and residents. We are so appreciative of everything the club does to champion our charity, and we were delighted to show Edwin how we support our community's most vulnerable residents. We wish Edwin and the club all the very best for this year's Betfred Championship."
To find out how Leigh Centurions are supporting CIA's 2022 Easter Appeal – and to get involved – click here.