Compassion in Action celebrates eighth anniversary of its Veterans' Brunch
19/10/2023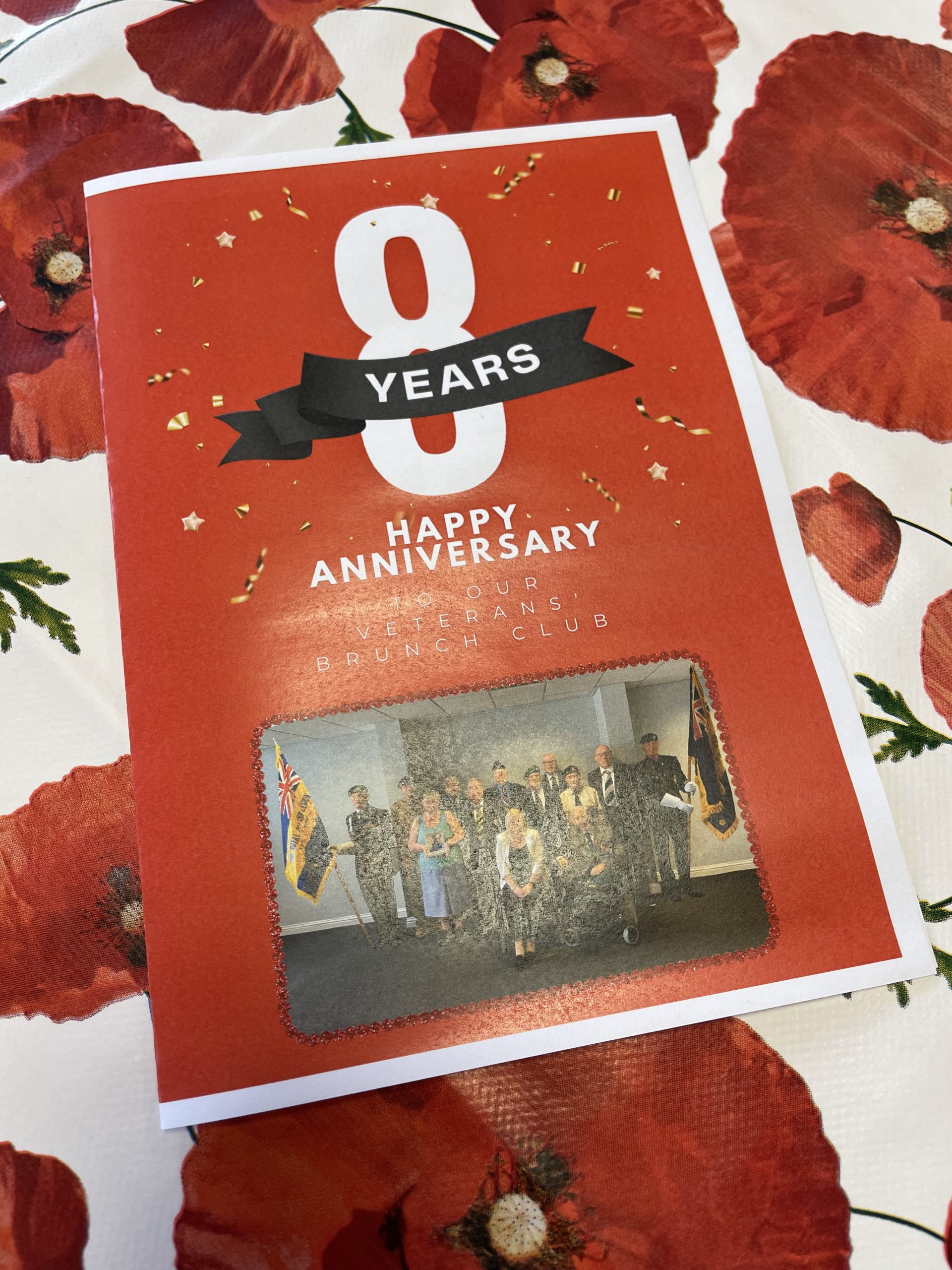 Compassion in Action (CIA) has marked the eighth anniversary of its Veterans' Brunch with a special event supported by local branches of the Royal British Legion (RBL).
Held at the charity's Patrick House headquarters on Leigh Road, the event was attended by more than 20 local veterans – many of whom have been coming to the brunch since its inception in 2015.
Keith Stott, Greater Manchester County Vice-Chairman for the RBL, gave a speech to those gathered, who were all seated in the function room, which had been specially dressed in a military and poppy-themed décor – chosen by Business Administration Apprentice, Nina Lomax.
He said: "Back in 2015, I was contacted by Pam and her team, who were interested in putting on a Veterans' Brunch every Thursday from 11am to 1pm. Using my contacts within the Royal British Legion across the Tyldesley, Atherton and Leigh branches, we had a launch night on Friday, 9 October 2015. That was the first time I have ever seen Leigh, Atherton and Tyldesley's Standards paraded together.
'Since then, we have been back every Thursday, except for during COVID, and the figures speak for themselves… Going on for 6,000 hot meals have been prepared and 18,000 cups of tea and coffee since the launch event. Everybody has come down and had a great chat in the safe space that Pam has given the veterans to enjoy themselves. It's a shame that we have lost one or two members over the years, but we are still here, so thanks very much to Pam and her team."
Pam Gilligan, CEO of CIA, added her own words of thanks to Keith, as well as to the veterans who have served in conflicts ranging from the Second World War to the present day: "It is, and always has been, an honour to love and serve you week on week. We have so much to be grateful for when it comes to our veterans, without whom we would not enjoy the freedoms of today.
''Finding friendships… joining forces'… That was the aim of our Veterans' Brunch when we first launched. It is our true pleasure and honour to see the same people returning each week – having made firm friends all these years later. Our brunches are supported by Gwen Appleton, Community Champion at ASDA Leigh, who attends and gives her time, commitment and care in serving our veterans."
A special cake, commissioned to mark the brunch's eighth anniversary, was served to the veterans following a lobby lunch.
In 2018, Compassion in Action were given a Bronze Award in the Employer Recognition Scheme, run by the Armed Forces Covenant, in recognition of its continuing support to veterans.