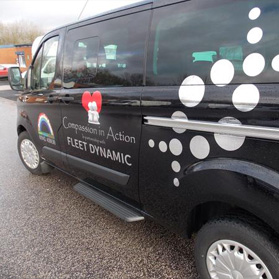 Compassion in Action have received a brand new nine seat mini bus from our partners at Fleet Dynamic.
The mini bus will be used for our Rainbow Eco Farm project, allowing us to get from site to site efficiently.
We thank Fleet Dynamic for their continued support for our work.