Patrick House hosts annual Mayor's Prayer Breakfast
28/03/2019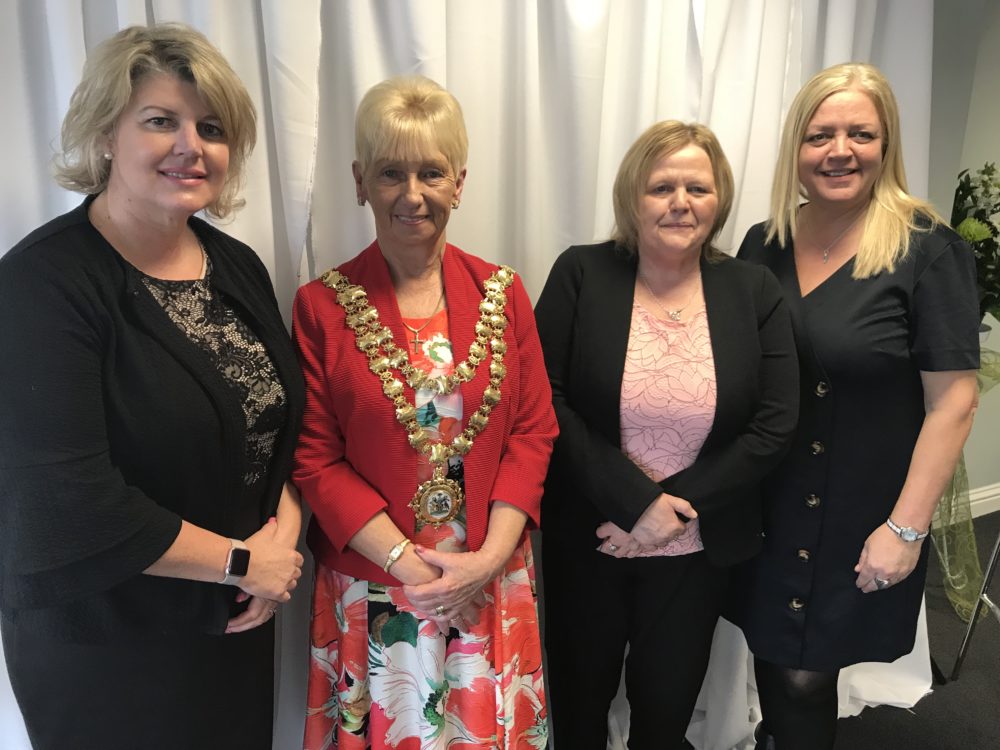 A host of local dignitaries and faith representatives gathered at Patrick House in Leigh for the annual Mayor of Wigan's Prayer Breakfast last Friday.
Cllr Sue Greensmith was joined by her consort Allen Greensmith, along with special guests Andy Burnham, Mayor of Greater Manchester; Wigan Council's Executive Leader David Molyneux and Chief Executive Alison McKenzie-Folan; Jo Platt MP; and Lady Joy Smith DL.
"The purpose of the Mayor's Prayer Breakfast is to get people of influence throughout the borough to sit, eat and chat together around the person of Jesus," said Cllr Greensmith, who was joined by her Chaplain The Rev Judith Cooper.
"Each year, more than a hundred Prayer Breakfasts take place in Parliaments throughout the world and many, many more at local councils. Their objective is to build friendship and community amongst those involved."
More than 50 guests were greeted at Compassion in Action's (CIA) headquarters by The Revd Sam Nicholson who M.C'd the event; she was joined by Josh Smith from Wigan & Leigh Young Carers who gave an acoustic performance on his guitar. A healthy breakfast was prepared and served by CIA's service users; then pupils from Sacred Heart Catholic Primary School in Leigh sang a medley of musical smash hits including 'Ev'rybody Wants to be a Cat', 'Musical Memories' and The Greatest Showman's 'This Is Me'.
In his role as guest speaker, Andy Burnham MP recalled his own religious upbringing – having been born into the Liverpool Catholic faith on his mother's side. The former altar boy said: "My education in Catholic schools was crucial in my own personal development and I am trying to give my children those values too. For me, politics and religion are two sides of the same coin; I have an innate belief in the complete equality of all human life. It's about always thinking of others and what you can do to help."
The event included an emotional presentation by Judy Miller from Derian House Children's Hospice, which is the Mayor's chosen charity. Guests were invited to make contributions towards the annual fundraising target of £4m needed to keep the hospice's doors open.
The Mayor's Prayer Breakfast was hosted free of charge by CIA's Chief Executive Officer Pam Gilligan, who Cllr Greensmith described as a "true friend".
Pam said: "I am thankful to my team for looking after our special guests and valued colleagues from the local faith community who share our commitment to helping those in need. Cllr Greensmith has been a loyal servant of the borough for many years and has done a wonderful job of fundraising for Derian House, which is celebrating an amazing 25 years of care. We're grateful to her for extending her support and friendship to Compassion in Action too, and we wish her well for these remaining weeks of her tenure as Mayor."