Legacy of Lord Peter Smith honoured in plaque unveiling at Patrick House
02/03/2023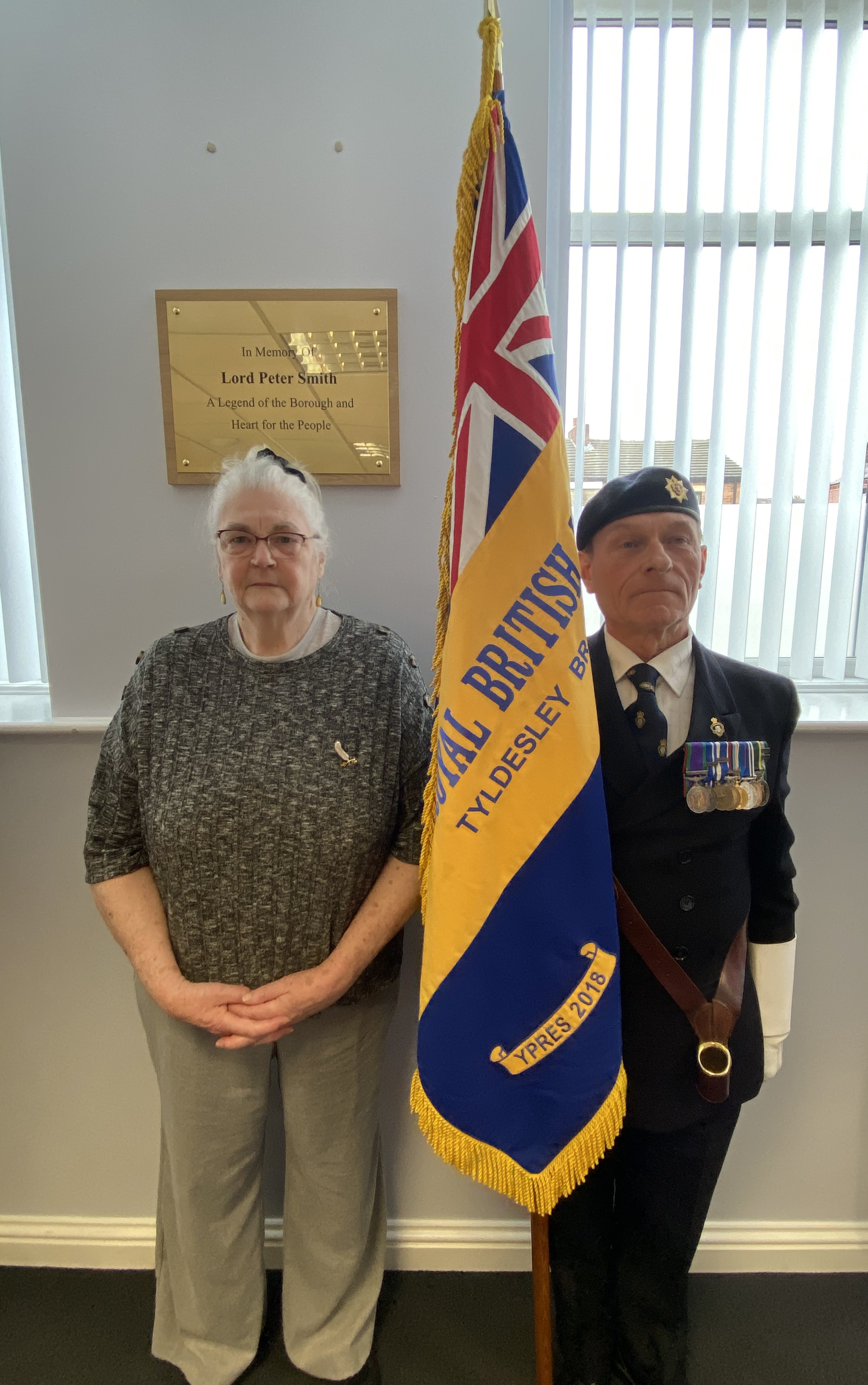 Compassion in Action (CIA) was honoured to host The Lady Smith DL, her family and guests for the unveiling of a plaque dedicated to Lord Peter Smith.
The event took place at Patrick House and was thoroughly enjoyed by all who attended – including local veterans and a standard-bearer from The Royal British Legion.
Pam Gilligan, CEO of CIA, said: "This is a special occasion for a very special person – and his wife and family. It is a celebration of Lord Peter Smith, who was instrumental for this charity from Day One. He listened to and supported the vision I took to him on paper – supporting our first step from a church hall to Lowton premises.
'Not only does he believe in people, he also supports you with wisdom and guidance along your journey. We were so honoured to have Peter as a part of this charity; to journey with us step by step; to be where we are today. I thank you for all your support, and for coming here for Lady Joy Smith today.
'Peter's legacy will live on. It will live through Joy, who is now a Board Member of Compassion in Action, and who does so much to support us along with her family."
Lady Smith then unveiled the specially-commissioned plaque, which has pride of place in the charity's function room. In a heartfelt speech, Lady Smith paid tribute to the local veterans, her family – including her grandson Perrin – and to former students of the literacy classes she led on behalf of the charity.
Addressing those gathered, Lady Smith said: "I want to thank Pam and all her team for arranging this ceremony and having the plaque made. Peter was really very proud to be part of Compassion in Action. He did believe in Pam. He did believe in this charity. He believed in people getting up and doing something – and making a difference. When he saw people doing that, he really did put his heart and soul into supporting them.
'I like the way Pam used the present tense. She didn't say: 'He did these things'. She said: 'He does these things', and I think, in a way, he still does. People say: 'What would Lord Smith have done? What would Peter have done? Would he have agreed with this?' So, he is still influencing people and that goes a long way, I think, to making his legacy continue."
A buffet lunch was provided by Compassion in Action's catering team, who also supported the ceremony alongside the charity's staff.