Inspirational volunteer groups Nowt2 Do, Compassion in Action and the Well Women Centre celebrated at mayor reception
02/08/2017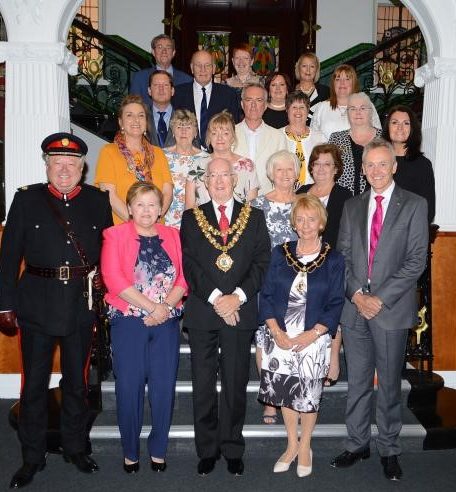 THREE volunteer groups that have won the national Queen's Award for Voluntary Service have been recognised in a special reception hosted by the borough's mayor.
Nowt2 Do, Compassion in Action and the Well Women Centre have played a vital role in improving the lives of many of the most vulnerable residents across the borough.
Cllr Bill Clarke, mayor of the Wigan borough, hosted the reception at Wigan Town Hall to celebrate the hard work the groups have put into their communities over the years.
Cllr Clarke: said: "I am delighted that I have had the chance to meet the inspirational men and women behind these fantastic voluntary groups.
"They put so much work and spirit into their communities on a daily basis and I am thrilled they have been recognised with the Queen's Award for Voluntary Service."
Leigh's Fred Longworth High School's Nowt2 Do project won the award in 2013.
Run by run by PC Andy Wright, it is a multi award-winning project which helps children in the community to develop new skills and increase their self-esteem.
2014 award winner Compassion in Action is a registered charity which formed in 2006 as a coffee morning to create a meeting place for young mums, elderly residents and those seeking friendship and support.