GMP visit for Community Cadets
15/04/2019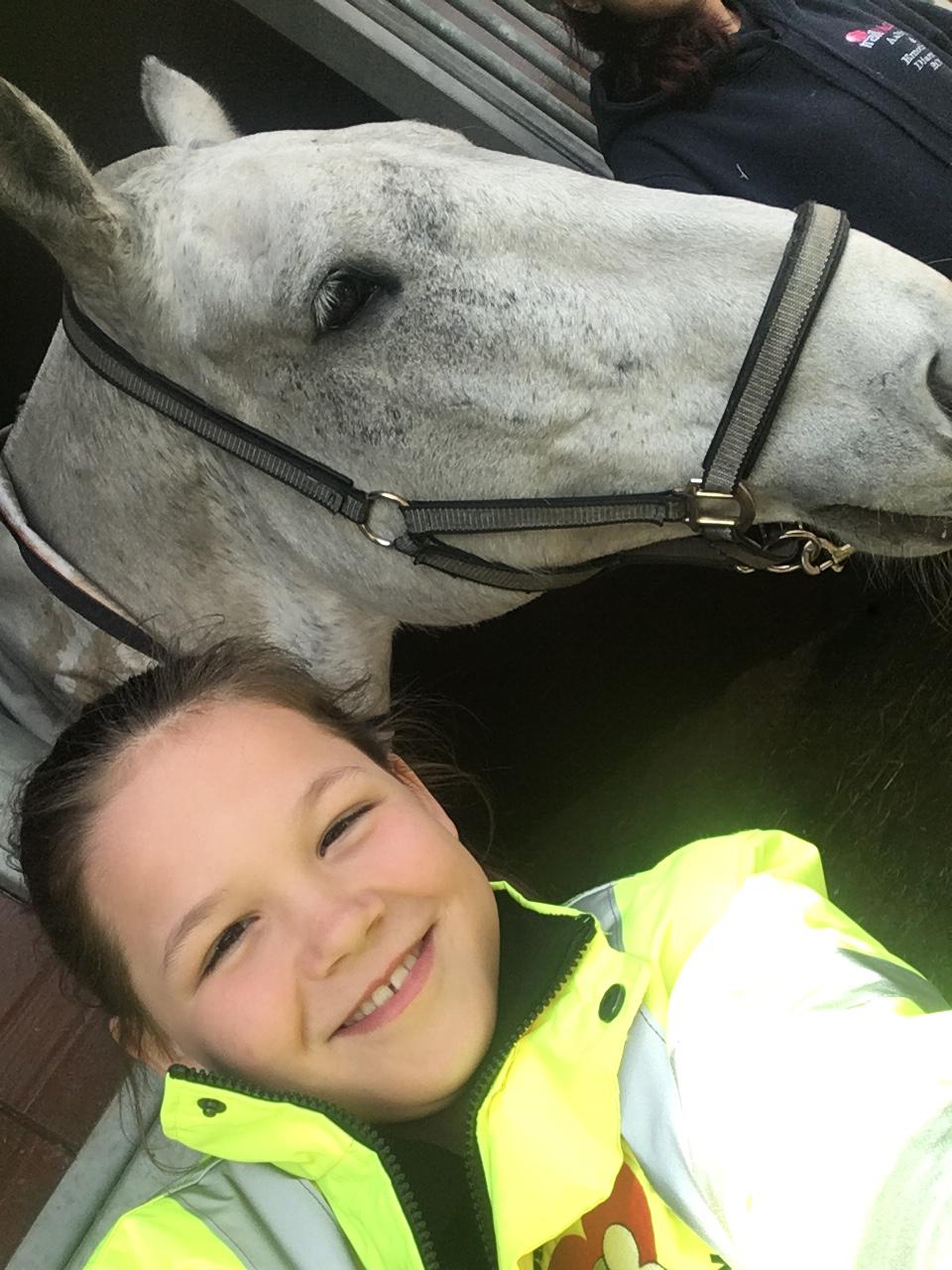 Members of the Compassion in Action Community Cadets have visited Greater Manchester Police (GMP) to spend time with the force's officers, horses and dogs.
The children, who are aged eight to 15, enjoyed a behind-the-scenes tour of the Mounted Police Unit's stables in Hough End, Chorlton and met police dogs – including German Shepherds – at the GMP headquarters on Northampton Road, Manchester.
"I would like to extend our sincerest thanks to GMP who kindly organised this educational and enjoyable visit; it gave our young people the opportunity to learn more about the valuable role animals play in modern policing and the handlers and riders who care for them," said Pam Gilligan, Chief Executive Officer of Compassion in Action (CIA).
"After successfully piloting a cadets scheme with Leigh East Neighbourhood Policing Team in 2013, we proudly relaunched the CIA Community Cadets in partnership with GMP in October last year – helping a new generation of young people to love where they live.
'Since then, our cadets have completed a number of projects that have benefited the local community whilst also learning about the public bodies that govern and safeguard our town. They are taught about personal safety and crime prevention, as well as being supported to learn new skills including sign language and Braille."
During their visit, the cadets learned that every GMP police dog is assigned its own handler to accompany them throughout their service. They are involved in important operational duties such as tracking, building searches and other criminal work across Greater Manchester. They can work for up to seven years with the Force and then most go on to spend a happy retirement with their handler.
"Whilst touring the stables, our children also heard that it takes 18 months to train GMP's horses for active work, which can include policing football matches, demonstrations and community activities," added Pam. "It is important for them to see that it takes a lot of effort and dedication to make our community a better and safer place."
CIA Community Cadets meet at the charity's Patrick House headquarters every Monday from 6pm to 8pm.
The scheme is backed by Leigh MP Jo Platt (who gave the cadets a personal tour of Leigh Town Hall), as well as by Wigan Borough Council, who seconded an officer to work with the cadets.
GMP Inspector Liz Sanderson has proudly supported the cadets from the start. She said: "This group will enable our young people to engage in a wide range of activities, which will provide them with new skills and encourage them to invest in and support their local community."
For enquiries about Compassion in Action Community Cadets, telephone 01942 418830.