Free cereal donations to local primary schools
24/05/2016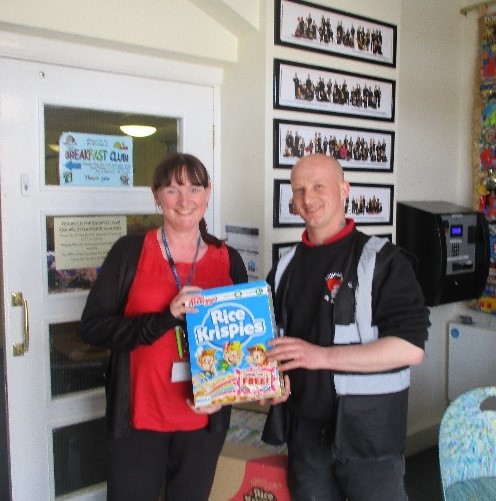 Compassion in Action have been visiting primary schools throughout the Wigan Borough, donating 1000's of boxes of free cereals to help ensure every child gets a nutritious start to their school day.
The cereal donations are being used to support breakfast clubs throughout the Borough to ensure every child has a free breakfast.
1 in 7 children in the UK go to school without breakfast.
Going to school without breakfast has a direct impact on children's behaviour and concentration in lessons, making it harder for them to reach their full potential. It also means teachers spend more time dealing with the effects of hunger and less time helping kids learn.
Breakfast club managers were overwhelmed with the donations and commented on what a 'huge difference' these donations have made.
"Our breakfast clubs are free and therefore are funded through the school budget, this will make a huge difference on helping to reduce costs. We have 49% of our pupils on free school meals and feel that offering a free breakfast is an important asset to our parents and pupils."
Local Primary School, Pastoral Manager