Compassion in Action: Charity Ball Celebration
18/09/2015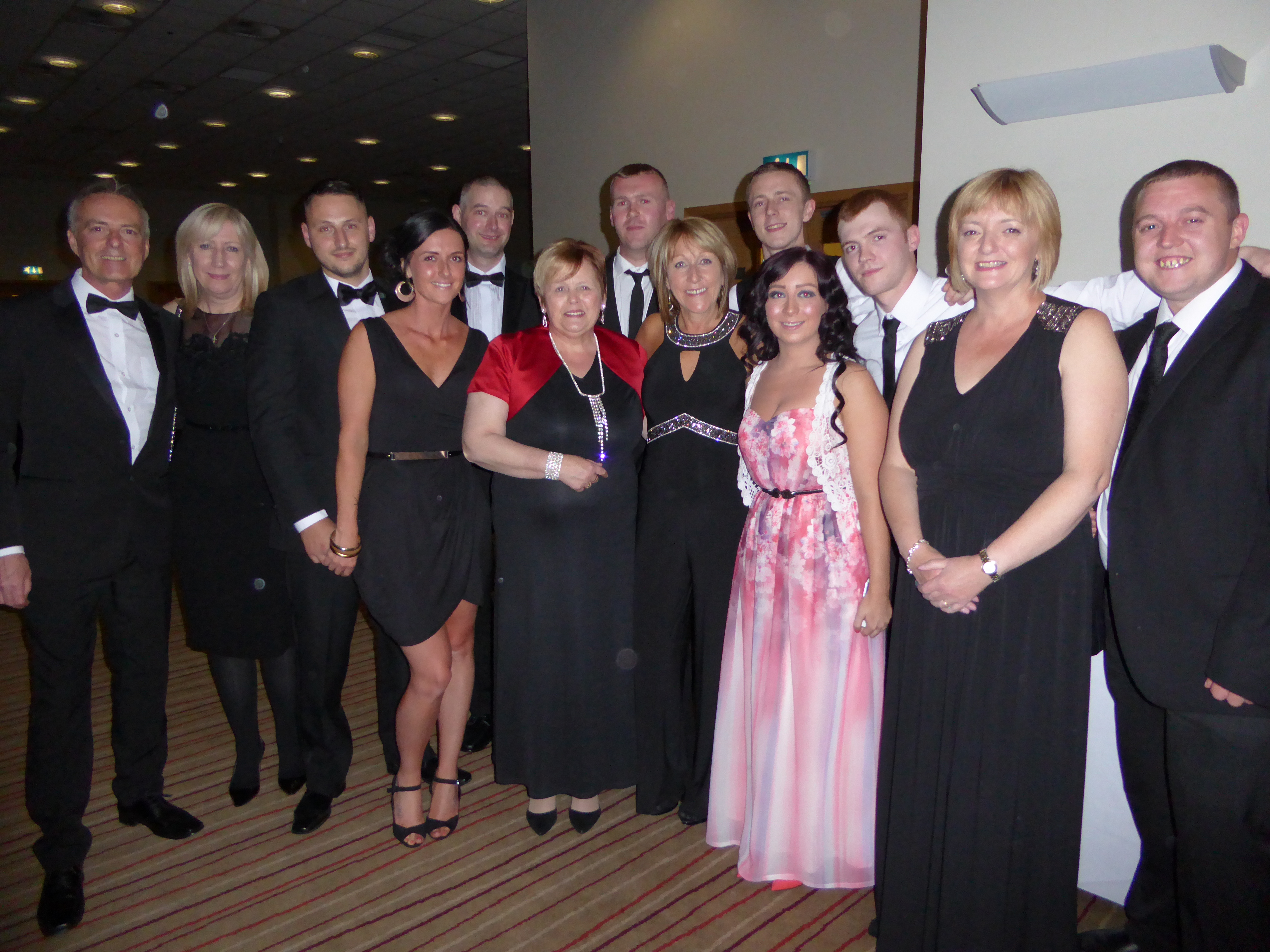 A moving rendition of a Michael Jackson classic, sang by the residents of Leigh-based Patrick House, was the highlight of Compassion in Action's (CIA) charitable Red & Black Ball.
Members of the charity's Recovery Academy wowed nearly 100 guests on Friday night at Leigh Sports Village. Dedicating their performance of Man in the Mirror to CIA Chief Executive Pam Gilligan, they said: "You have given us the chance to show compassion, as well as to experience it."
"I am very proud of our Recovery Academy," says Pam, who was awarded the Queen's Award for Voluntary Service in 2014.
"The song is about taking personal responsibility for positive change; our charity creates a compassionate environment to allow people who have been in crisis to do just that.
'Friday's event wasn't just a dinner; it was a celebration of how far we've come on our five-year journey since we were awarded charity status in 2010 to become a sustainable organisation.
'I would like to thank everyone who has contributed to that growth, and to all those who joined us on what was a proud night for Leigh and Compassion in Action."
Labour Leigh East Councillor Keith Cunliffe; Simon Barber, Chief Executive of 5 Boroughs Partnership NHS Foundation Trust; and Detective-Sergeant Dave Whittaker of Greater Manchester Police were in attendance on the night.
Congratulatory messages from the Leader of Wigan Council, Lord Smith, and Lady Smith; Shadow Home Secretary Andy Burnham MP; Chairman of CIA's Trustee Board William Stalker; Beacon Counselling Trust; Wigan and Leigh Homes; and Wigan and Leigh Young Carers were among those host Trevor Barton MBE shared with the audience.
The evening's entertainment included musical theatre from one of the UK's most successful and sought-after tenors Victor Michaels, with full crowd participation in Queen hits Barcelona and Somebody to Love, as well as Dean Martin's signature tune That's Amore.
Auction prizes included VIP tickets to any Manchester United home game this season, donated by Steve Allen – Managing Director of General Welding Supplies – and husband of CIA patron Valerie Allen MBE.
Together with the raffle, proceeds from the ball and auction topped £4,500 – money which will be spent helping people to live independently from total dependency.
"Our patrons and staff all have a very special part in the journey of CIA," adds Pam, who – together with Trustee Linda Kellie – presented patron awards to David and John Patrick of Patrick Developments, and Peter and Christina Rimmer of Fleet Dynamic – as well as special recognition awards to Kirsty Andrews and Keith Burns.
"My sincerest and heartfelt thanks to everyone who helped to organise and deliver this event. You all made such a fantastic effort, from smartening up in black ties and cocktail dresses, to dressing the room in red and black. We can all feel very proud of what we achieved as a team last Friday night."
If you have a fundraising idea you would like to discuss with the charity, please telephone 01942 418830 or call in at Patrick House, 58 Leigh Road, Leigh WN7 1QR.