Christmas Toy Appeal 2021 attracts record donations
21/12/2021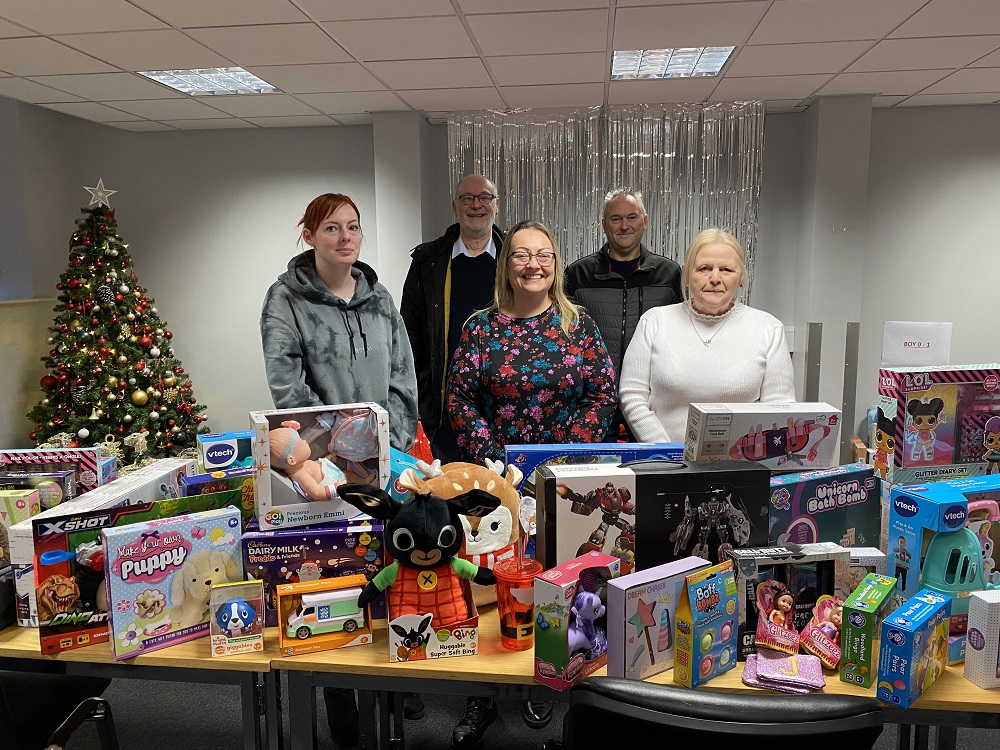 A RECORD-BREAKING number of donations have been made to Compassion in Action's annual Christmas Toy Appeal – all made possible by the ongoing support of local businesses and the community every year.
Nearly 400 vulnerable families will receive free food hampers and brand-new toys thanks to a united community effort.
Speaking to volunteers, who are wrapping hundreds of gifts ahead of Christmas Eve, CEO Pam Gilligan said: "We are now more than 20 months into the pandemic and, despite all the challenges in our path, we as a community have come together to support local families in need over the festive season.
'I would like to offer our heartfelt thanks to all for helping us to help others at Christmas. Individuals, families, businesses and local organisations have shown amazing generosity – inundating our headquarters with toys and monetary donations which will, quite literally, save Christmas for people in crisis."
Schools in the area have worked with the charity in a Covid-secure manner to ensure that 200 children have already received their Christmas presents.
A further 395 families who have been referred to Compassion in Action by local agencies will each receive three age-appropriate gifts for every child, as well as a turkey dinner – including fresh vegetables and all the trimmings – on Christmas Eve.
Volunteers from Wigan Council were amongst those who have attended the charity's socially distanced gift-wrapping sessions, whilst Leigh Centurions gifted shirts for teenagers.
"We are beyond grateful and blessed to have had such wonderful support these past 12 years," added Pam, who coordinates the team effort at Patrick House on Leigh Road alongside staff and volunteers.
"Compassion in Action is proud to have delivered Leigh's longest-running Christmas Toy Appeal, with every donation gifted to families on a fully evidenced needs basis."
For further information on how to support Compassion in Action's work in the community, telephone 01942 418830.